3. Dall'Immagine-Azione all'Immagine-Interazione
---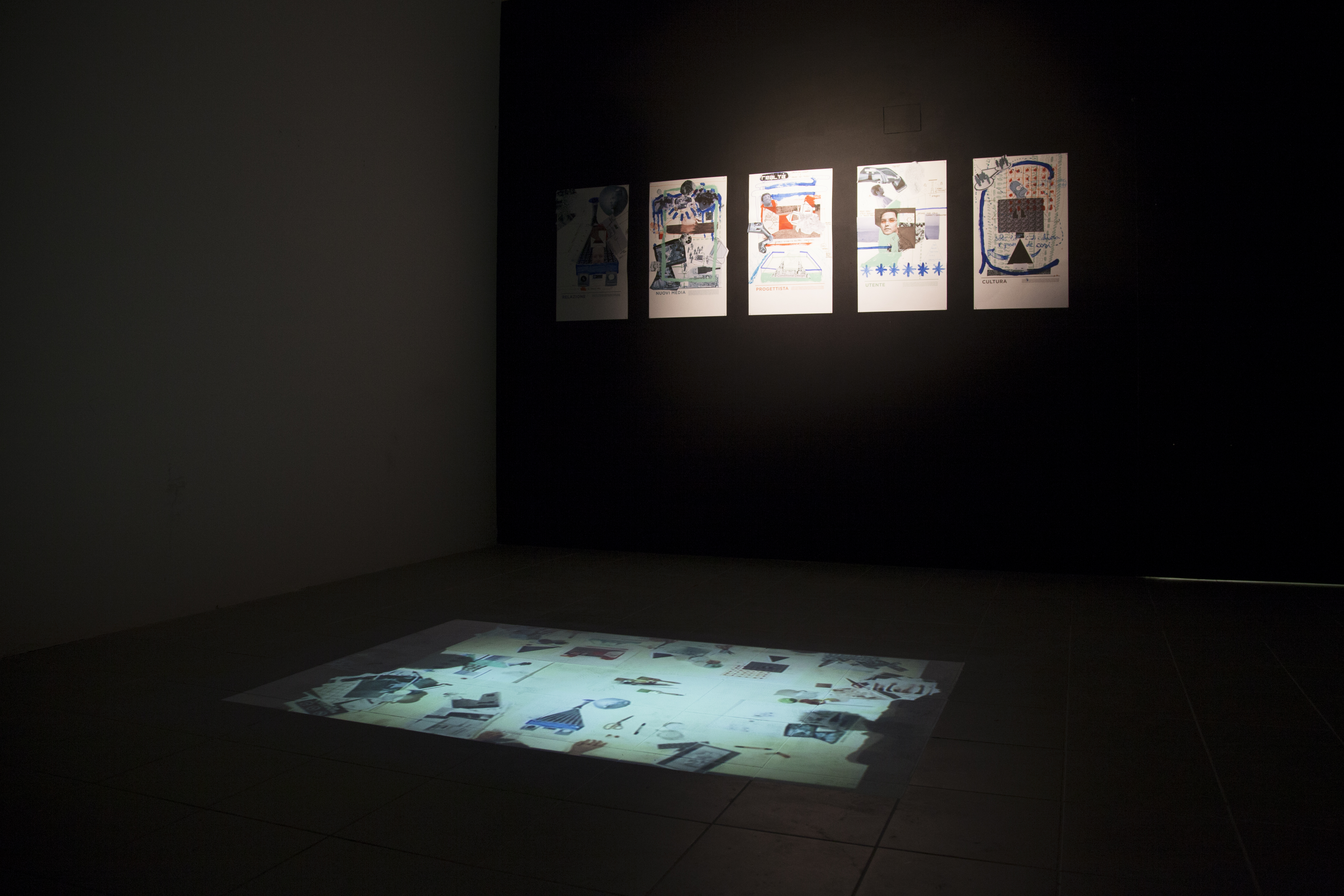 A publication and workshop made for
my Bachelor graduation at the Academy of Fine Arts in Venice

This project was part of my bachelor thesis research and consists of an experiment of an interactive and participative process of graphic design. The core topic of my thesis was an analysis of the relations between web structure, digital world, and culture.
For my graduation project, I created a system to design a series of posters, that supports the theoretical reflections of my thesis. In doing so I asked five people to take part in a workshop. In this workshop, they create together a series of illustration for my thesis. Working trying to represent some keywords and following some rules. The source materials were images from Google collected during my theoretical research. I selected lots of keywords and I saved and printed the first three rows of images.
With these images and some coordinated colors, the participants illustrated within five empty posters the keywords of the five thesis chapters. Every five minutes an alarm was announcing to pass the poster to another person.
The results of this drawing chain are five posters that are an expression of five different interpretations around the topic of the research and contain multiple visual references.