1. Unlearning Cooperation Exercise Book
---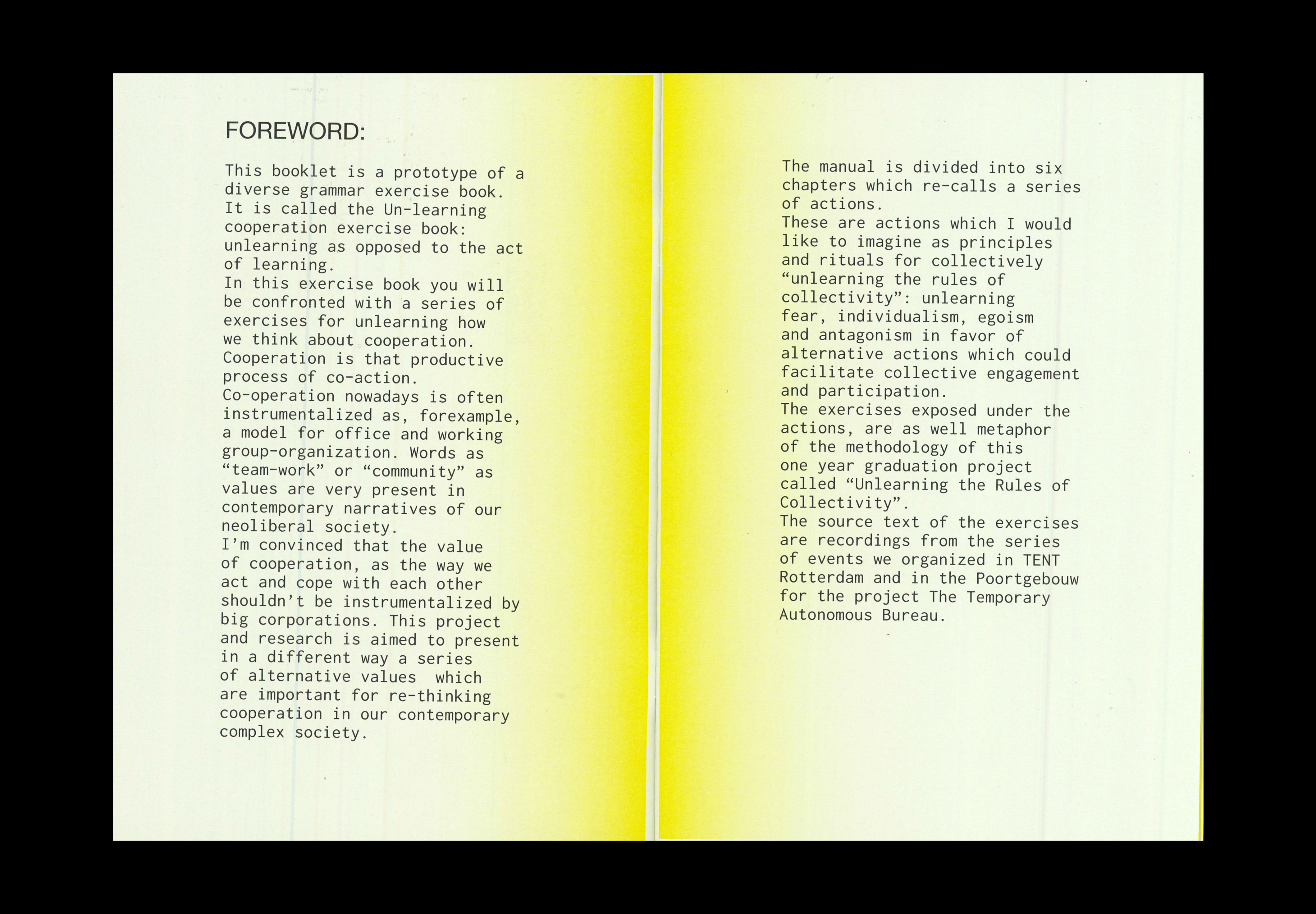 A little exercise book made for my graduation show at UBIK Theatre in WORM, Rotterdam

This booklet is a prototype for a diverse grammar exercise book. In this booklet the reader is confronted with a series of exercises for unlearning how we think about cooperation. Cooperation is that productive process of co-action.
Cooperation is nowadays often instrumentalized as, for example, a model for office and group-working organization. Words as team-work or community are very present in the contemporary narrative of our neoliberal society.
I'm convinced that the value of cooperation, as the way to act and cope with each other, shouldn't be instrumentalized by companies which seeks only profit.
This project and research was part of my graduation project and is aimed to present in a different way a series of alternative values which are important for re-thinking cooperation in our contemporary complex society.






The manual is divided into six chapters which recalls a series of actions. These are actions which I would like to imagine as principles and rituals for "unlearning the rules of collectivity": unlearning fear, individualism, egoism, and antagonism in favor of actions which could facilitate collective engagement and participation.
The exercises exposed under the name of the actions are as well metaphors of the methodology of my one-year graduation project called Unlearning the rules of collectivity.
The source texts of these exercises are recording from the series of events I organized in TENT Rotterdam and in the Poortgebouw during the Temporary Autonomous Bureau project.